Windows10Newsinfo | Latest news Blog
| | | | |
| --- | --- | --- | --- |
| Microsoft Reportedly Aiming To Launch Windows 10 In June | | | |
Written by Administrator
Tuesday, 10 February 2015 14:30
Microsoft is reportedly aiming to release Windows 10 in June so that it can have the new OS in stores in time for back-to-school sales. If you're eager to switch to Windows 10, but you'd rather not take the risk of relying on what is still a technical preview, you may not have to wait much longer. Microsoft Corporation (NASDAQ:MSFT) is aiming for June release of Windows 10 so that it can setup OEM licenses in time for back to school PC sales, reports Brad Sams for Neowin. Microsoft may be targeting back-to-school sales: Sams doesn't say where he heard that June is the target (he doesn't even explicitly claim to have an inside source, though it's implied), so you should definitely take the June deadline as a rumor for now, but it makes a lot of sense. Microsoft already has a big, open technical preview with fairly regular releases.
Read more...
| | | | |
| --- | --- | --- | --- |
| Windows 10 Phone coming from LG and Verizon | | | |
Written by Administrator
Monday, 09 February 2015 17:25
Microsoft is heavily dominating headlines this week, as various new screenshots and leaked images of Windows 10, Windows 10 Phone and Project Spartan are flooding the internet. The latest rumor about a Windows 10 Phone has emerged today saying that LG and Verizon are teaming up to release a flagship running the brand new mobile operating system in the future. There is history between Microsoft and LG, so we're not surprised by the rumor that the company will be releasing one of the first Windows 10 Phone units with Verizon. Still, LG hasn't been a partner to the platform for a long time, so it would be nice to see the company come up with something new. A product number has been spotted online by MyLGPhones, namely LGVW820. That number points towards a Windows 10-running LG smartphone that should be released on Verizon. LG has talked about a new Windows device they were working on last year, but the idea hasn't come to fruition as of yet. Still, we can confirm that the company is indeed working closely with Microsoft to release a new Windows 10 Phone,
Read more...
| | | | |
| --- | --- | --- | --- |
| Office for Windows 10, Sunrise Acquisition: Microsoft Roundup | | | |
Written by Administrator
Sunday, 08 February 2015 15:50
The Office preview for Windows 10, the acquisition of calendar app maker Sunrise, and news of SharePoint Server 2016 lead this week's Microsoft news. Ever since Microsoft unveiled the features of Windows 10 for its consumer audience, enterprise customers have been thinking about what the new OS might bring to businesses. They got an update this week, when Microsoft announced how businesses will receive feature and security upgrades through Windows 10. Microsoft announced two update tracks for businesses running Windows 10. While consumers will receive monthly fixes through Windows Update, businesses can pursue the Current Branch for Business or Long-term Servicing Branch. The former gives IT departments time to test updates before they're rolled out to the business; the latter is intended to keep mission-critical systems secure by withholding new features throughout mainstream and extended support. In keeping with its enterprise focus, Microsoft also announced details on the upcoming SharePoint Server 2016,
Read more...
| | | | |
| --- | --- | --- | --- |
| Windows 10: Impressions Two Weeks In | | | |
Written by Administrator
Sunday, 08 February 2015 15:40
Microsoft's Windows 10 operating system is an ambitious beast. Having carved out a market for Windows 2-in-1s, Microsoft utterly failed to properly educate users on the benefits of having a device running Windows 8. Windows 10 is a recalibration, a move that Microsoft hopes will bring disenfranchised notebook and desktop users back into the fold. Microsoft revealed last year that it had plans to kill of the Start Screen for notebook and tablet users. It also announced that it would move to one app store for Windows phones, Windows notebooks, Windows desktops and Windows tablets. In place of the Start Screen the company rolled out Continuum, a use interface that adapts to whatever input methods are present. Two weeks in I can't say that I'm necessarily loving Windows 10, but I can say that I think Microsoft has a hit on its hands. It's also worth rethinking the narrative surrounding Windows 10. Windows 10 isn't an apology for Windows 8 as much as its Windows 8 with sense tweaks.
Read more...
| | | | |
| --- | --- | --- | --- |
| Windows 10 Build 10009 Marks Arrival Of 'Project Spartan' Web Browser. | | | |
Written by Administrator
Sunday, 08 February 2015 00:03
It looks like Microsoft's up-and-coming Web browser Spartan could be soon hitting our Windows 10 preview builds.
Chinese website
ITHome
managed to get its hands on the 10009 build, which is said to have been compiled in late January -- mere days after the rest of us got the massive 9926 build. We're not too what else build 10009 is going to bring to the table, but honestly, it could
only
add the Spartan browser and still be considered a massive update. It's not clear at this point if this version of Spartan has proper Cortana support, but we can see that it has "Reading Mode", which allows you to read any online article like a book. We can also glean from the screenshots that Microsoft is integrating some of the modern aesthetic into the browser's settings menu, making it look like the new Settings screen. One of the biggest features of Spartan is its all-new EdgeHTML engine. Last month, I pit that engine against its leading competitors, Blink and Gecko, and it performed well. It didn't surpass either of those aforementioned engines, but it proved vastly superior to the old Trident engine.
Read more...
| | | | |
| --- | --- | --- | --- |
| Windows 10 for phones exposed in more alleged screenshots | | | |
Written by Administrator
Saturday, 07 February 2015 20:21
The new Windows version for phones will take on certain features from its desktop and tablet counterparts, according to purported screenshots leaked by a Chinese website. Microsoft offered us a peek at Windows 10 for phones at a press event last month. Now a few alleged screenshots are providing a closer look. In one key change, some of the context-sensitive menus seem to be getting tweaked to more closely resemble the ones on the desktop and tablet editions of the new OS, according to photos leaked by Chinese website IT Home, as spotted by the Verge. That's not surprising as Microsoft is specifically gearing up Windows 10 to provide a more consistent environment and experience across PCs, tablets and mobile phones. Microsoft is also looking to the Windows 10 name and refresh to generate more customer awareness of its mobile operating system and Lumia mobile phones. The goal is to use the Windows 10 experience as the linchpin across your PC, tablet and phone. And Microsoft definitely could use a boost in the mobile world.
Read more...
| | | | |
| --- | --- | --- | --- |
| Windows 10's Xbox app 'is just the beginning' on PC, according to research firm | | | |
Written by Administrator
Friday, 06 February 2015 20:30
Microsoft is mashing up the capabilities of the Xbox One with Windows when the company pushes out the next major upgrade for the operating system. And this is potentially the start of something bigger for the corporation's gaming division.
In the United States, 58 percent of people who play games on both PC and console spend a significant amount of money on each platform. And 10 percent of people playing on both, more than 7.5 million Americans, are big spenders on both platforms. According to research Newzoo, this creates an opportunity for Microsoft to capture more revenues from gamers as it evolves the Xbox app on Windows 10. "If MIcrosoft can lure Xbox gamers that are already spending money on the PC to migrate this spending to the Xbox app, it can take more money from the same gamers' wallets," reads a Newzoo report. Newzoo's Peter Warman explained to GamesBeat that the Xbox app could help build a community of gamers around the world that are more willing to work within Microsoft's ecosystem.
Read more...
| | | | |
| --- | --- | --- | --- |
| Windows 10 Raspberry Pi 2Support: Grab It Free Via Windows Developer Prog. IoT | | | |
Written by Administrator
Wednesday, 04 February 2015 20:01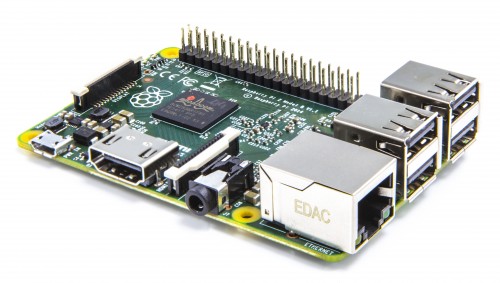 Microsoft is making a free version of Windows 10 that will run on the updated, quad-core microcomputer. Microcomputing fans take note -- there's a new Raspberry Pi in town.The all-new board brings a host of new hardware, including a Broadcom 900MHz quad-core ARM Cortex-A7 processor and 1GB of RAM. Those upgrades, the Raspberry Pi Foundation says, make the Pi 2 Model B a much more powerful computer -- not just a good computer for its $35 price. The Raspberry Pi is an extremely simple computer that can be yours for very little money. It looks and feels very basic, but can be built into any number of geeky projects, and is designed to get youngsters interested in coding. "It's been successful beyond our wildest dreams," said Raspberry Pi Foundation founder Eben Upton at the London launch of the Pi 2 Model B, noting that since launch, 4.5 million Pi boards have been sold to date. "Over time it's become clear that there is interest among children in learning computing," Upton said. The Foundation says it won't be discontinuing the other Raspberry Pi boards, with the A+ board --
Read more...
«
Start
Prev
51
52
53
54
55
56
57
58
59
60
Next
End
»
Page 52 of 61