Windows10Newsinfo | Latest news Blog
| | | | |
| --- | --- | --- | --- |
| Microsoft suggests Windows 10 April Update could be the name of next update | | | |
Written by Administrator
Sunday, 22 April 2018 22:10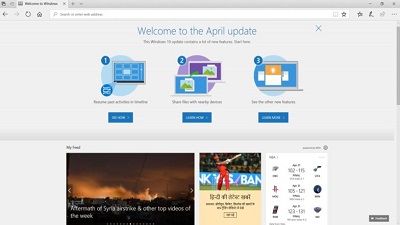 Microsoft recently pushed a new RTM build to all rings of the Windows Insider program, suggesting that the company is ready to begin the public launch of Windows 10 Redstone 4.
Today, Microsoft has confirmed that the next version of the operating system could be called "Windows 10 April Update'. Microsoft Edge is getting a server-side update in the Redstone 4 builds and the browser displays a new welcome page which confirms that the "Windows 10 April Update" could be the name of the next update. The welcome page is also promoting the features of Windows 10 April Update including Windows Timeline. This could also mean that Microsoft is very close to completing the testing process of the RTM ahead of the release. The company has already pushed the Windows 10 Build 17134 for download for users in the Fast, Slow, and Release Preview rings. It is, however, worth noting that the release depends on the bugs and other factors. If no major bugs are found, the update could be released as soon as next week, and the second wave of the update should begin next month. It shouldn't be surprising as Microsoft prefers gradual rollout of the operating system. Microsoft was supposed to begin the rollout of Windows 10 April Update on April 10 but the company delayed the launch after it discovered a critical blocking bug in the previous RTM build. There is one more bug in the operating system that causes the Settings app to crash when changing the default app. Microsoft is aware of the bug and it could be fixed with a cumulative update. For more visit
OUR FORUM
.
| | | | |
| --- | --- | --- | --- |
| Windows 10 Build 17134 is now available for more Insiders | | | |
Written by Wayne
Saturday, 21 April 2018 10:56
Microsoft is today rolling out the Windows 10 Build 17134 to the Windows Insiders in the Slow and Release Preview Ring, which suggests that the update could be rolled out to the public by the end of this month if everything goes as per the plan.
Microsoft might be planning to address the Settings app bug with a cumulative update which could be released as soon as next week. Windows 10 Build 17134 is reportedly the RTM candidate of Windows 10 April 2018 Update and it comes with fixes for some reliability issues that have been discovered in Build 17133. A couple of days ago, we reported about a bug in Windows 10 Settings where selecting app defaults options crashes the app. Microsoft's Windows Insider team has acknowledged the bug and the company has also confirmed that it was not widespread based on the amount of the data available. It's likely that Microsoft will address this bug with a cumulative update. It's still not clear if Windows 10 version 1803 will be called April 2018 Update or when the general public rollout will begin. Before rolling out the update to all users, Microsoft will listen to Insider feedback and fix remaining issues. Windows 10 version 1803 is a big update for the operating system as it brings some substantial improvements in terms of both features and improvements. The Fluent Design in Windows 10 is receiving a big update in this release as Microsoft is bringing the acrylic effect to other parts of the operating system such as Microsoft Store. Further details can be found on
OUR FORUM
.
| | | | |
| --- | --- | --- | --- |
| Here's what's fixed, improved and broken in Windows 10 Build 17650 | | | |
Written by Wayne
Friday, 20 April 2018 16:18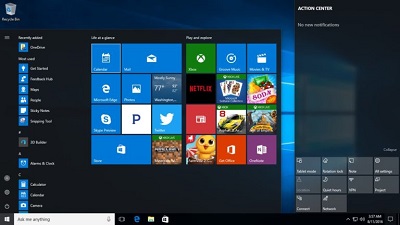 Microsoft today released a new Windows 10 Insider Build 17650 for Skip Ahead Insiders.
The latest build comes with just two new features for Windows Defender Security Center. Apart from the two feature the company has not released any new features. The Windows 10 Insider build comes with a long list of fixes and improvements for bugs which have been reported by Windows Insiders after the previous Insider Build. Microsoft has made sure to fix lot of issues in the latest Insider Build for Windows 10 Skip Ahead Insiders. The company fixed issue with the File Explorer which would open with the ribbon minimized. This issue has now been fixed and the File Explorer will now remember from where you left. The company also fixed issue with the elements on the main page of Windows Defender Security Center app. Non default languages which unexpectedly had the option remove in Settings was greyed out. This issue has now been fixed by the company in the latest Insider build. An issue with the Color Filters and High Contrast icons were switched in Settings has also been fixed by the Windows development team. Crashing of Settings when clicking on links has now been fixed and Setting section does not crash when clicking links in Settings anymore. Navigation to apps resulted in the Settings being crashed, this issue has also been fixed by the Windows development team. Turn to
OUR FORUM
for fixes and known issues.
| | | | |
| --- | --- | --- | --- |
| Google Chrome 66 now available to download for Windows users | | | |
Written by Administrator
Thursday, 19 April 2018 14:47
Google has released a new update to its Chrome browser with version 66.0.3359.117 which is available to download on Windows desktop
. The latest update comes with security fixes along with performance improvements. The update comes with a total of 62 security fixes along with fixes to mitigate the Spectre flaw. The latest update comes with many security fixes and is hence important for users to install the latest version. Google has fixed two critical security flaw in the Chrome 66 update which was discovered in the Disk Cache of the browser. The update also brings new mitigation's against the Spectre vulnerability which was discovered in the processors of Intel, AMD, and ARM. The update is a minor security fix before a major update which is currently being tested internally by the tech giant for its Chrome browser. The update also fixes under the hood bugs for the browser certificates. The Chrome 66 update will now block website certificates which have been issued by Symantec's legacy PKI before June 1st, 2016. Google Chrome is currently holding the number one position as far as web browsers are concerned and being used by the number of desktop users around the globe. The company explains: "Chrome 66 will not trust website certificates issued by Symantec's legacy PKI before June 1st, 2016, continuing the phased distrust outlined in our previous announcements,". Futher details can be found on
OUR FORUM
.
| | | | |
| --- | --- | --- | --- |
| Microsoft wins patent for the Surface Studio's innovative rotatable display | | | |
Written by Wayne
Wednesday, 18 April 2018 15:26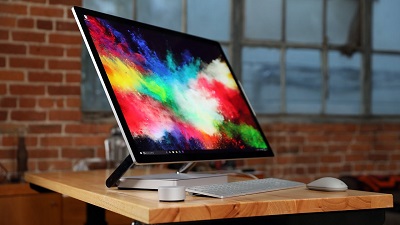 The Surface Studio reinvented the All In One desktop category when it was announced on October 26, 2016.
It was the first desktop computer which was manufactured entirely by Microsoft. It was launched at a time when nothing new and innovative was happening in the world of desktops. Microsoft's Surface line up was either reinvents an old category or creates a whole new category. We can say that the Microsoft Surface Studio reinvented or rather reimagined the desktop. The Surface Studio featured a 28-inch 4.5K Pixel Sense display with a 3:2 aspect ratio and a resolution of 4500 x 3000 pixels which is equivalent to a pixel density of 192 dpi. Windows was originally created for 96 dpi so mathematically a 200% scaling can be done on the Surface Studio. This display was also color calibrated at the factory itself to ensure accurate and precise display color for high profile creators. After all, the Surface Studio was designed with creators in mind. Even though it came with the Windows 10 Anniversary update, it was optimized for the Creators Update. The patent was filed in April 2016 at the U.S Patent Office. The good news is that Microsoft won this patent on April 3, 2018. For more navigate to
OUR FORUM
.
| | | | |
| --- | --- | --- | --- |
| Windows 10 Build 17134 is now available for Insiders | | | |
Written by Wayne
Tuesday, 17 April 2018 23:37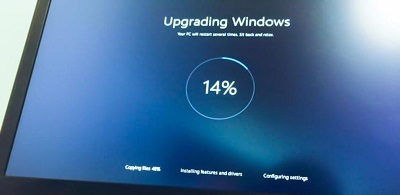 Microsoft has today released a new build for the Windows Insiders in the Fast Ring. Windows 10 Build 17134 comes with no new features as it is the RTM candidate for the upcoming update.
The Windows Insiders in the Fast Ring are the first getting it, and the build will be pushed to more users in the coming days. As you might have guessed already, Windows 10 Build 17134 doesn't bring any substantial change as compared to its predecessor. Microsoft has however included more bug fixes and improvements as this could be the final candidate for the Spring Creators Update (Redstone 4). Due to a last-minute bug, Microsoft eventually decided to hold back the release of the new Windows 10 update. Microsoft initially planned to roll out the feature update on April 10, but the company decided to delay the release until the bug is fixed. After a brief testing, Build 17134 'the RTM candidate' will be shipped to all rings of the Windows Insider program. "This build has no new features and includes the fixes from KB4100375 as well as some fixes for general reliability of the OS. As Build 17133 progressed through the rings, we discovered some reliability issues we wanted to fix. In certain cases, these reliability issues could have led to a higher percentage of (BSOD) on PCs for example," Microsoft said in a statement. Microsoft's decision to delay the update makes sense as the software giant is trying to make that everything goes smoothly for all users. In the blog post, Microsoft says that build 17133 was rendering BSOD on some systems, and as that is something the users cannot deal with, the update was delayed. Want to know more Please visit
OUR FORUM
.
| | | | |
| --- | --- | --- | --- |
| Cortana Web Search cannot be disabled in Windows 10 Version 1803 | | | |
Written by Wayne
Monday, 16 April 2018 12:45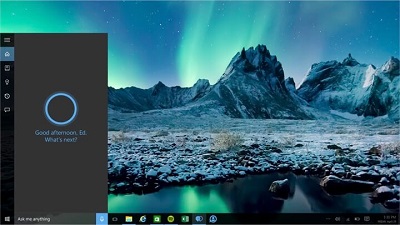 Cortana, being the intelligent digital assistant in Windows 10, can be used to search for anything in your PC be it your files or apps and can also search for anything outside your PC using the web.
But, not everyone liked the idea of Cortana searching the web probably because they are concerned about their privacy. Users had the option to disable search the web option. But with Redstone 4 (Windows 10 Version 1803), Microsoft has decided to prevent users from opting to disable web search using Cortana. According to a Reddit post, users on the Windows 10 version 1709 or earlier had the group policy of disabling Cortana to show Bing search results while using the Windows Search but this policy has no effect on Windows 10 Pro version 1803. Enabling additional policies such as "Do not allow web search" and "Don't search the web or display web results in Search" also has no effect and still shows web searches and suggestions. This has been the case with Windows 10 Home for the past few releases. As of now, there is no official way to disable web search and suggestions from showing up in Windows 10 Pro while using Windows Search. But there are ways to hack the registry in Windows to prevent web search and suggestions. Users of Windows 10 Enterprise and Education running version 1803 are not affected and they can still prevent web search and suggestions from showing up. But these versions of Windows are more expensive and may not be ideal for small business who are more concerned about privacy. More can be found on
OUR FORUM
.
| | | | |
| --- | --- | --- | --- |
| Microsoft announce new program to Defend Democracy in upcoming 2018 US elections | | | |
Written by Administrator
Sunday, 15 April 2018 13:55
It is becoming increasingly clear that people are rather easy to manipulate, making a joke of the concept and practice of democracy.
This is particularly true when actors are able to target individuals and their particular anxieties and aspirations individually using big data, as we have seen with the recent Facebook and Cambridge Analytica issue. Microsoft has now stepped forward with a program which they say is designed to protect democracy from being hacked in this way. The aim is for governments and technology companies to work together to safeguard the electoral processes. Microsoft's new Defending Democracy Program is intended to work with all stakeholders in democratic countries globally. While global in its scope, Microsoft will initially focus on the important November 2018 midterm elections in the U.S. as well as the U.S. presidential elections in 2020. Other companies have announced similar efforts on an individual basis, and it is notable that in France increased efforts to prevent foreign-led disinformation campaigns is believed to have resulted in a loss for far-right candidates in their recent presidential elections. The move may, however, open Microsoft up to criticism from the right, who have increasingly felt targetted by Fake News initiatives designed to prevent disinformation and who have complained that tech companies have a pervasive left-wing bias. Visit
OUR FORUM
, to learn four primary points this program is setting out to protect.
«
Start
Prev
1
2
3
4
5
6
7
8
9
10
Next
End
»
Page 1 of 61